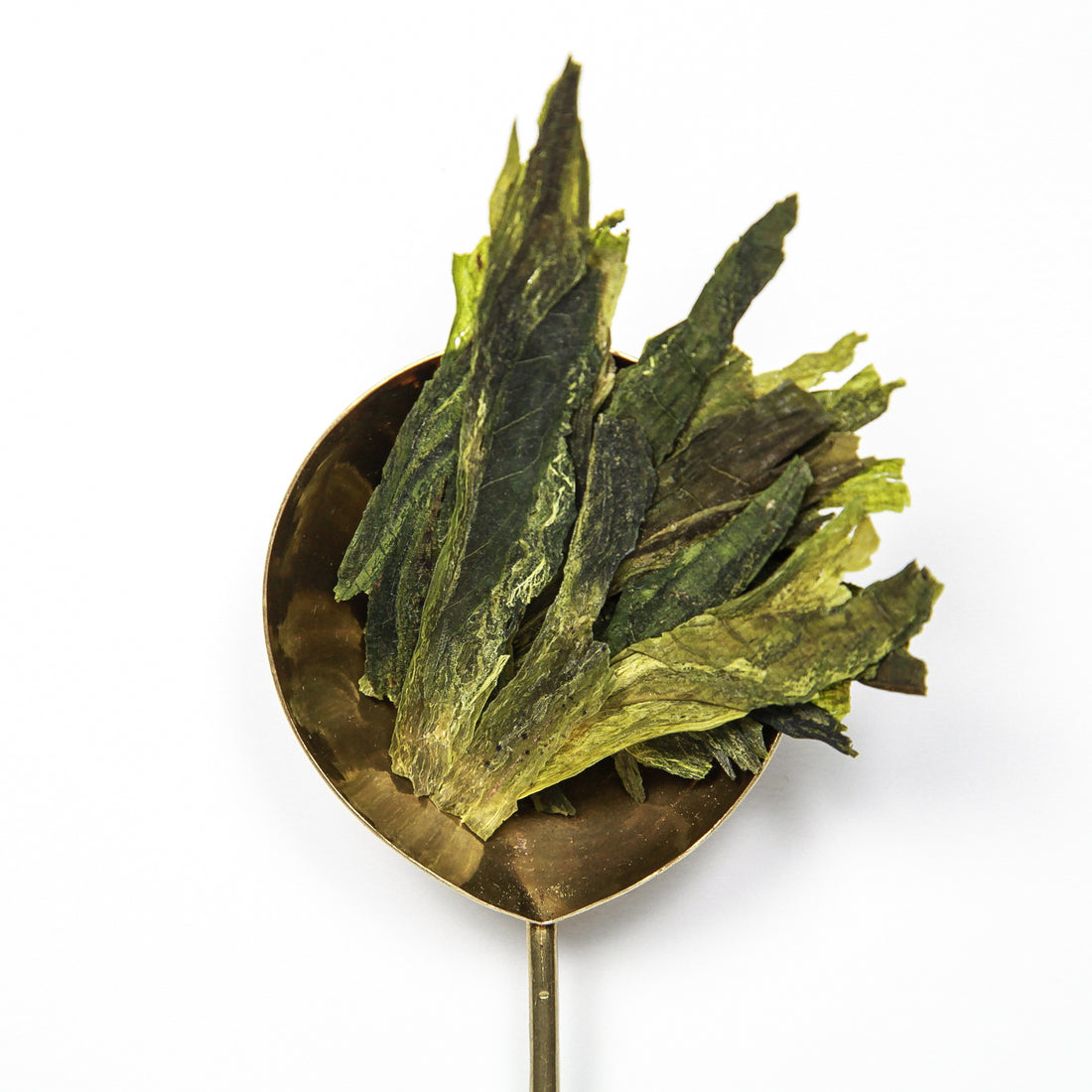 One of the top 10 teas of China. Leaves are hand harvested, oven fired, rolled, then arranged and pressed between cloth mesh screens. This harvest was completely handmade and lovingly grown and crafted by a single tea maker in Huangshan city in Anhui Province. 

Brewing Instructions:
SCOOP | 12-15 long leaves per 8oz water
POUR | 190° water over leaves
STEEP | leaves in vessel without straining for 3 min. Leaves can remain in vessel to rebrew for multiple steeps
Steeping instructions are a starting point for how to make this tea. We encourage you to play around with the tea quantity or steeping time to customize the brew for your taste.