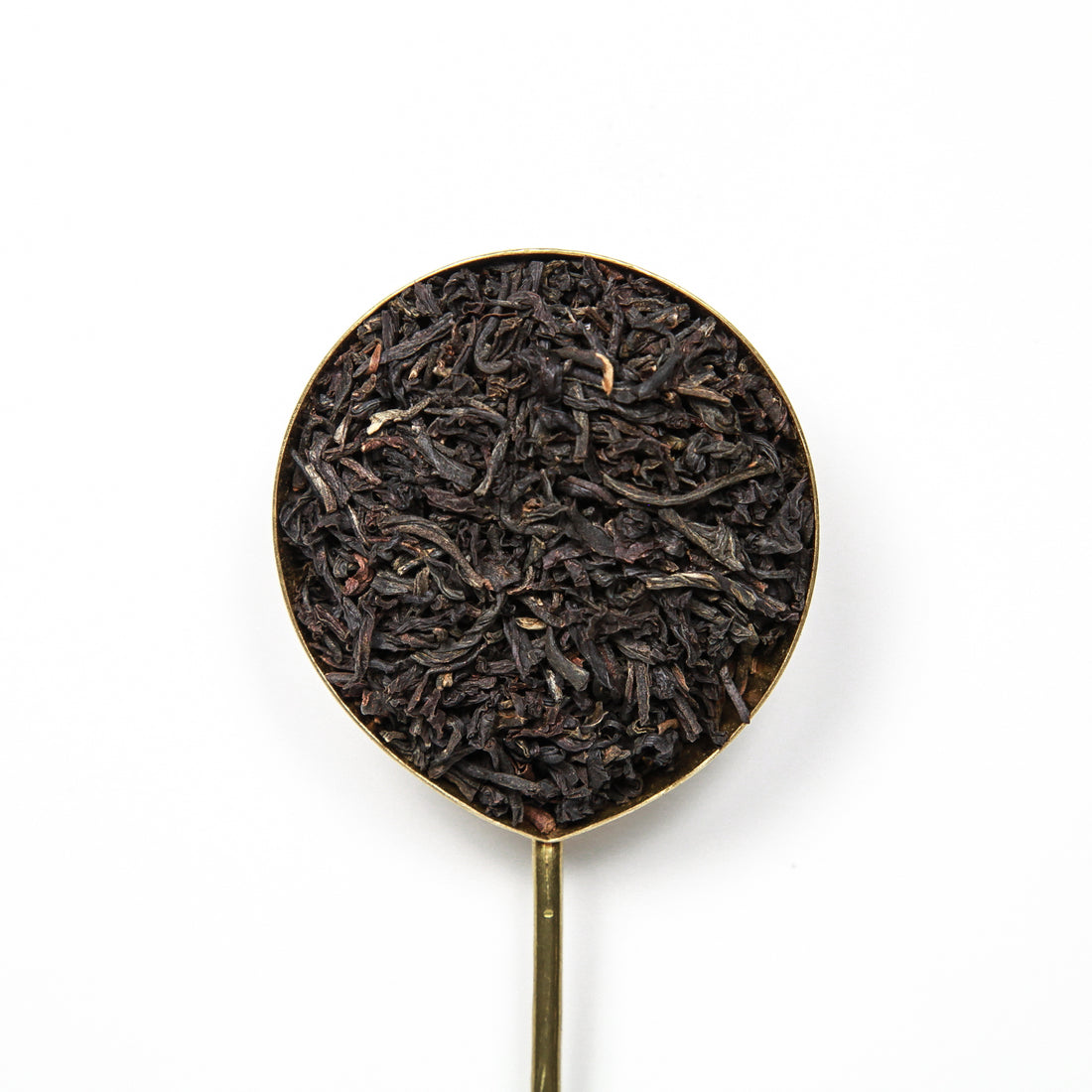 This blend of Indian and Chinese black teas includes a generous helping of gold tips, lending this tea a nice, malty sweetness that is stronger than its English counterpart.
BREWING INSTRUCTIONS:
SCOOP | 3g or 1 heaping tsp per 8oz water
POUR | Boiling water over leaves
STEEP | 1.5 min
Steeping instructions are a starting point for how to make this tea. We encourage you to play around with the tea quantity or steeping time to customize the brew for your taste.