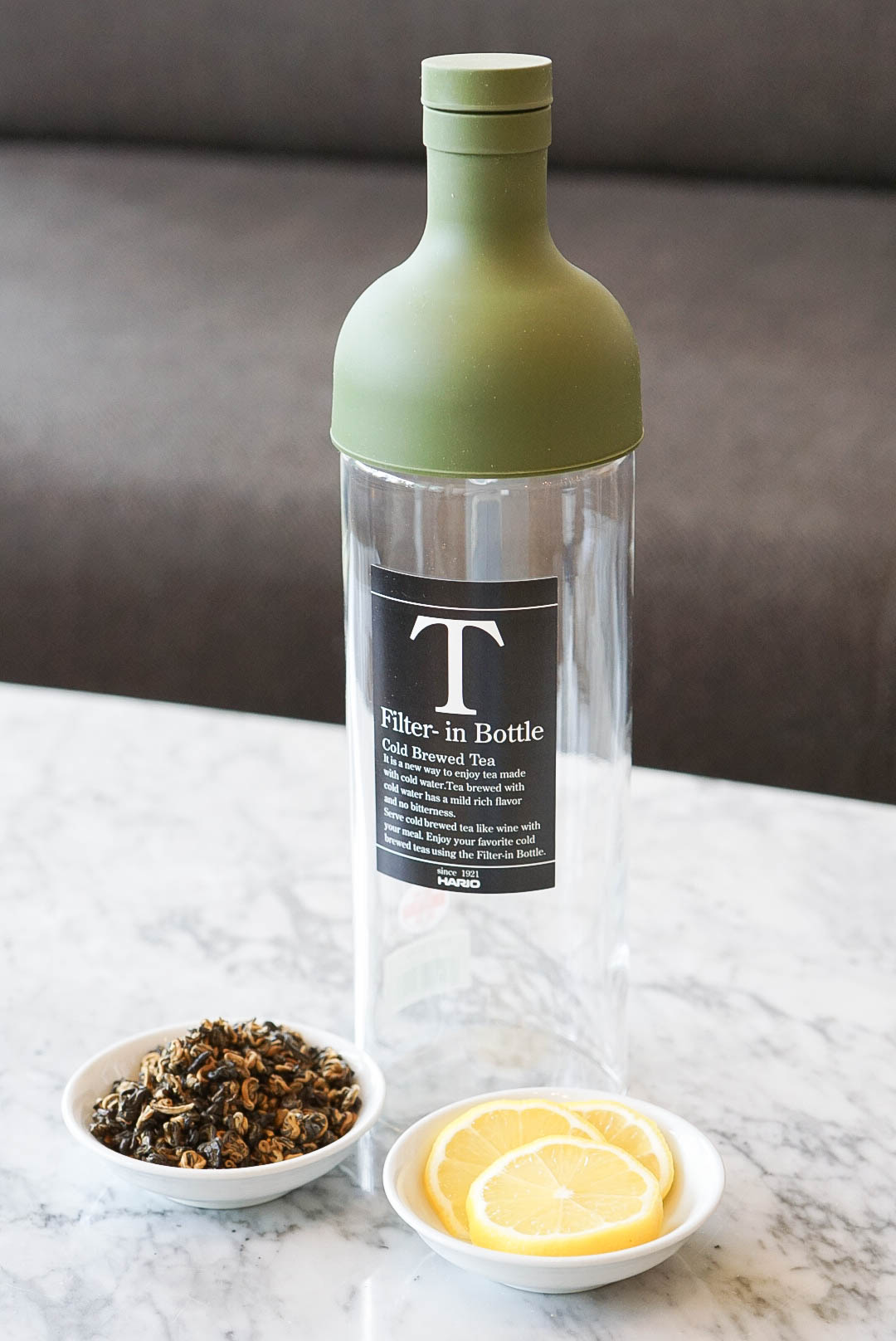 Hario Cold Brew Iced Tea Bottle
Don't go through this summer without some cold-brewed iced tea by your side. This ingenious cold brew tea bottle features a simple filter in the silicone top. Simply add tea, cold water and leave overnight in the fridge to steep. Enjoy perfectly brewed iced tea or create your favorite fruit and herbal infusions with ease all summer long.
Made in:
Made of:
Borosilicate glass with silicone spout and a BPA-free plastic filter.
Size:
Maker: