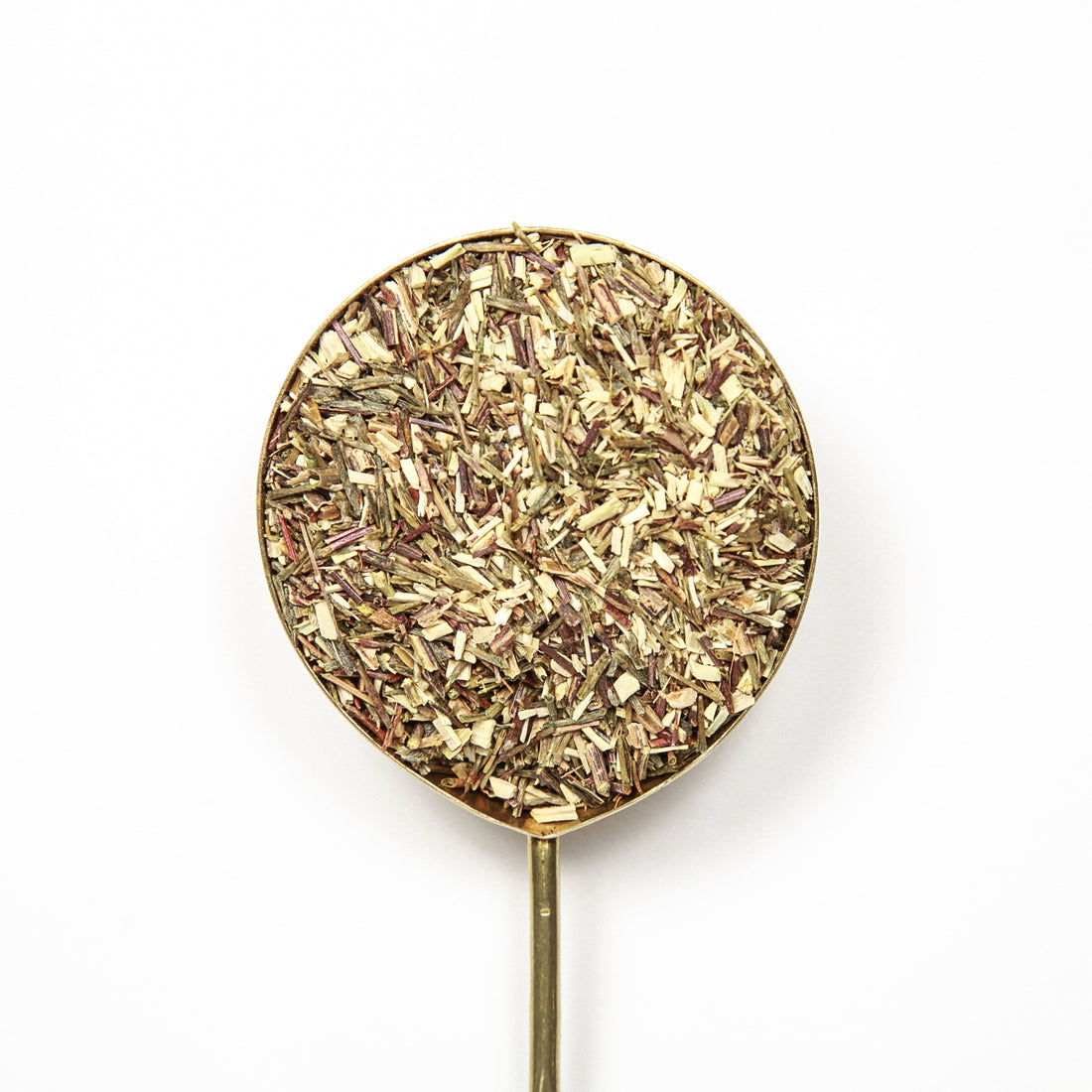 Non-oxidized pure rooibos, boasting an even higher antioxidant content and superior health benefits when compared traditional rooibos. Flavor is bright, combining the woody sweetness of traditional rooibos with lively freshness. 

BREWING INSTRUCTIONS:
SCOOP | 3g or 1 heaping tsp per 8oz water
POUR | Boiling water over leaves
STEEP | 4-5 min
Steeping instructions are a starting point for how to make this tea. We encourage you to play around with the tea quantity or steeping time to customize the brew for your taste.