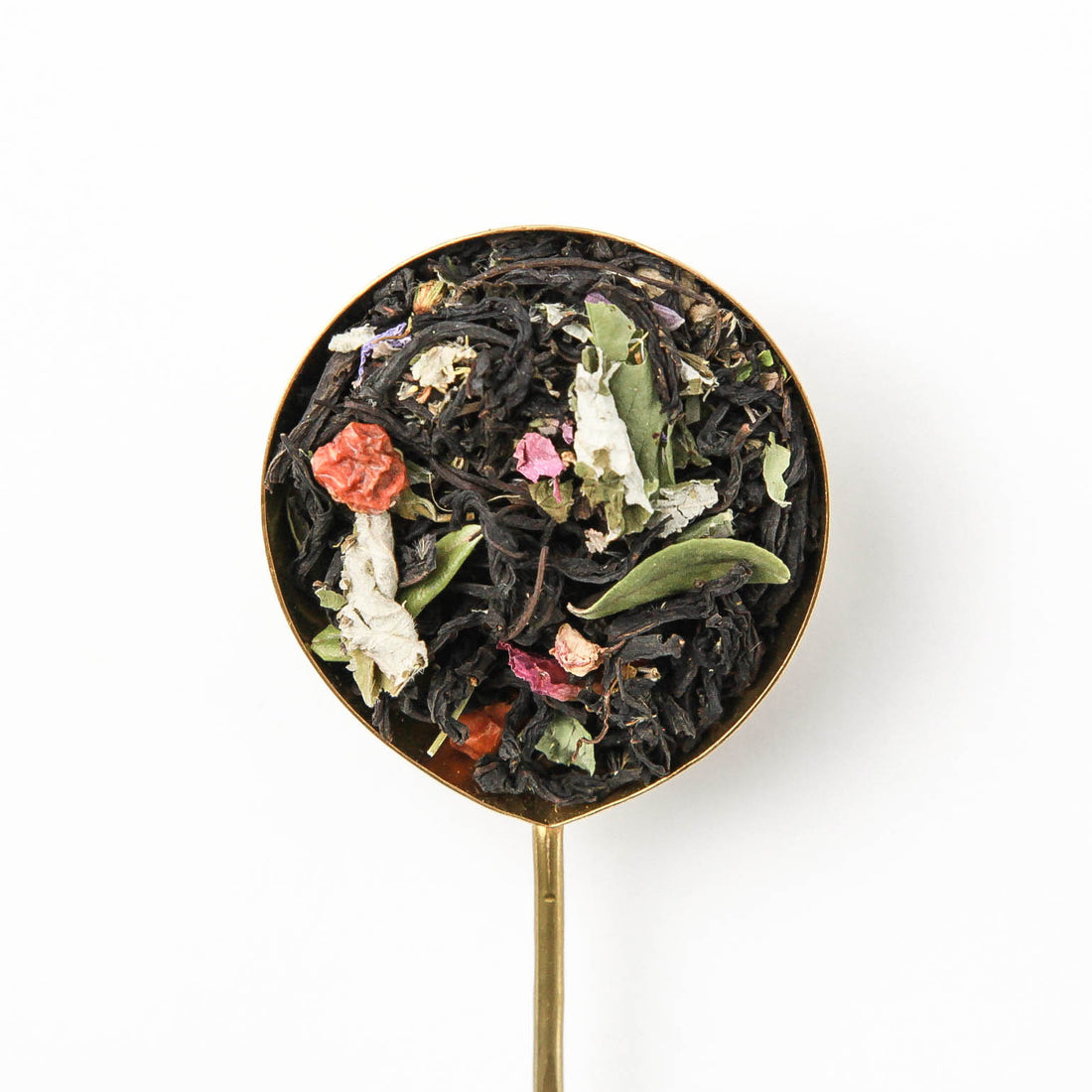 Delicious blend of forest herbs and berries. Grown, harvested and blended by the same producer as the Fireweed black. Fireweed, raspberry leaf, ashberry, blackberry leaf, foxberry leaf, goldenrod, meadowsweet, marjarom, johns wort.
Brewing Instruction
SCOOP | 3g or 1 heaping tsp per 8oz water
POUR | Boiling water over leaves
STEEP | 4-5 min
Steeping instructions are a starting point for how to make this tea. We encourage you to play around with the tea quantity or steeping time to customize the brew for your taste.