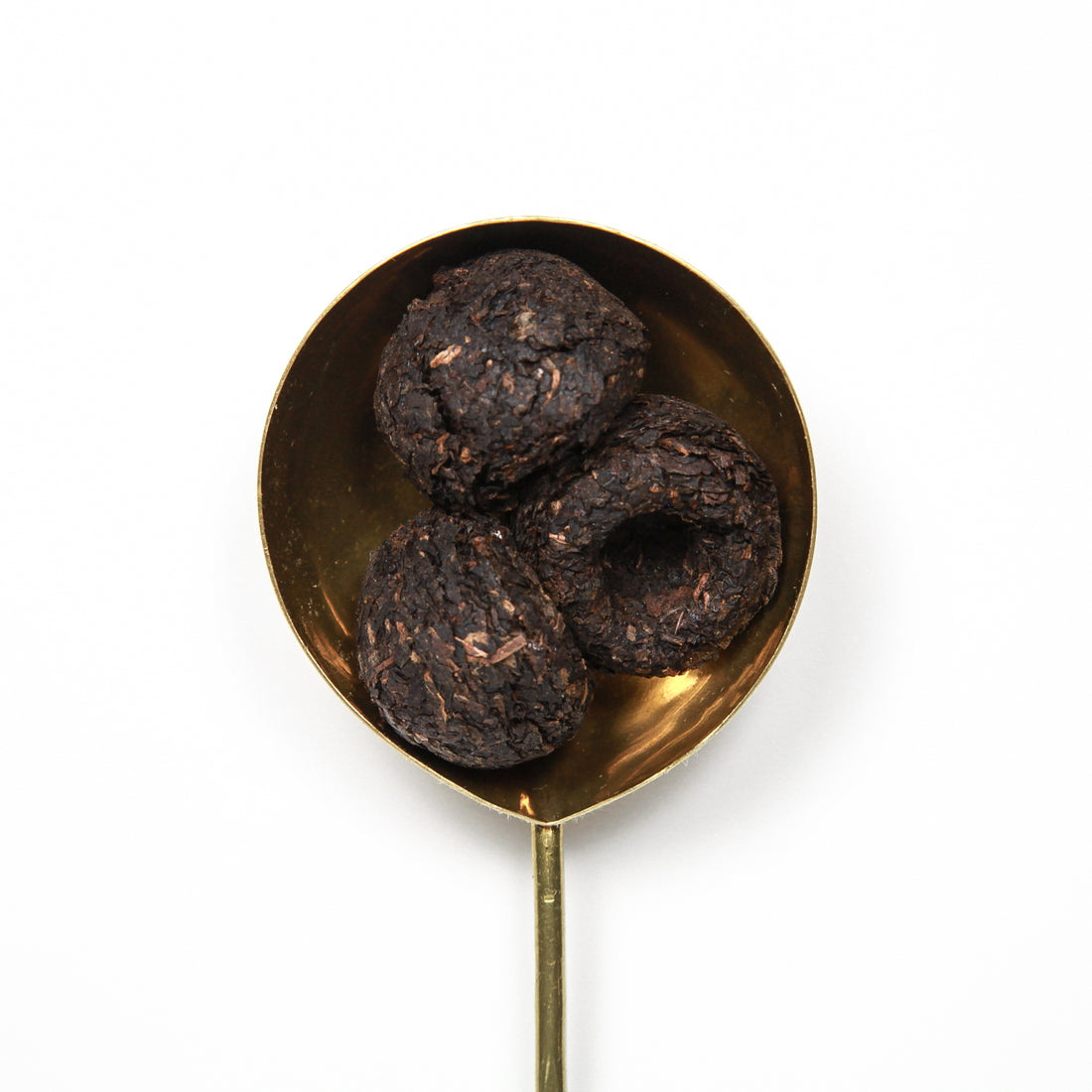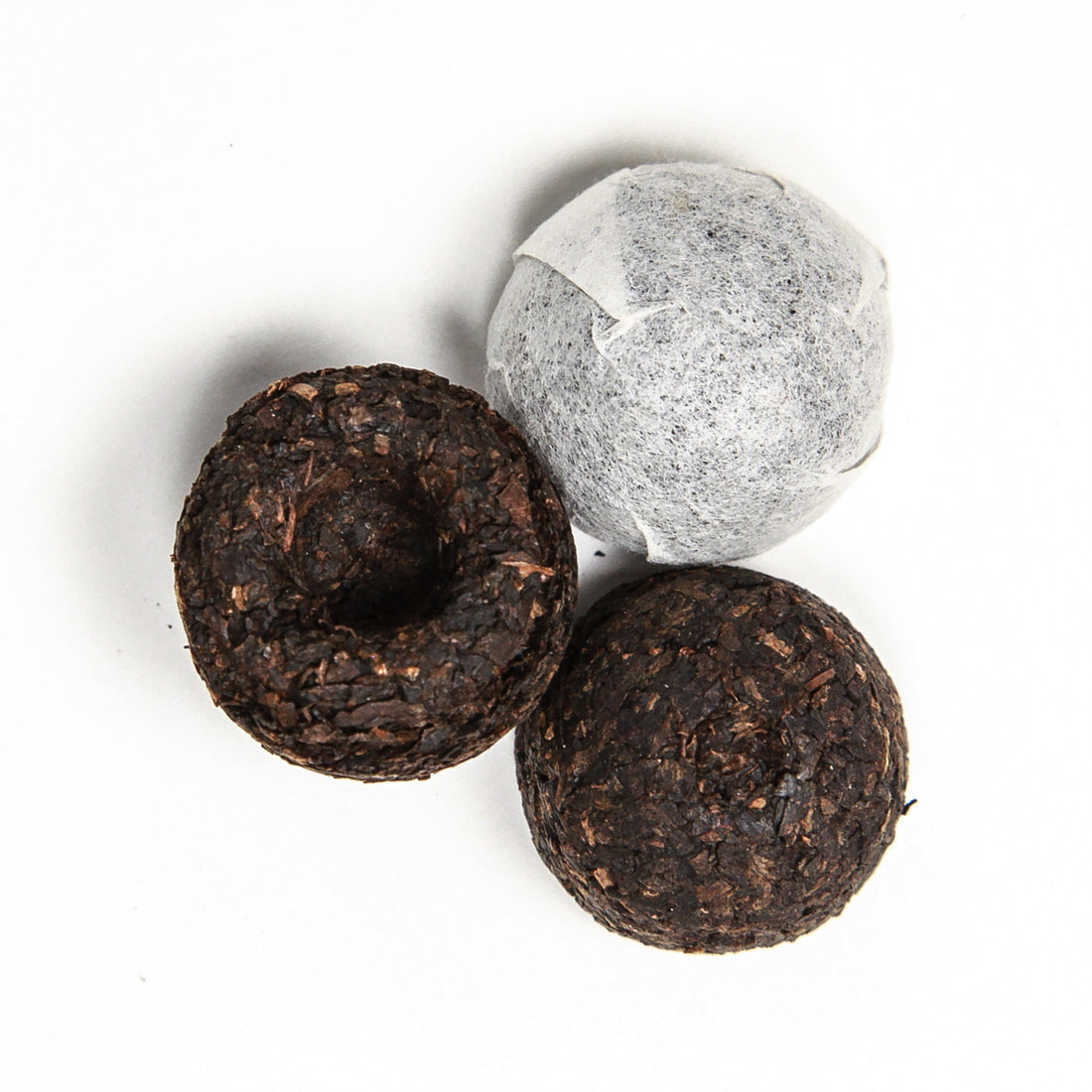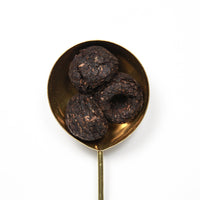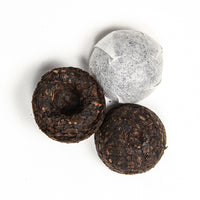 Individually wrapped mini bird's nest shaped puerh nuggets. A perfect, convenient size for one part of well balanced, full bodied, and sweet ripened puerh flavor. Steep longer for richer flavor.
BREWING INSTRUCTIONS:
SCOOP | 1 mini nest per 8-16oz water
POUR | Boiling water over leaves
RINSE | steep for 5 seconds and discard liquid to awaken leaves
POUR | Boiling water over leaves again
STEEP | 5-10 seconds for short gongfu style steeping or 3-5 minutes for a longer and more concentrated brew. Strain into fair cup/pitcher to share or enjoy alone
Rebrew several times to enjoy how the tea evolves with each additional steeping.
Steeping instructions are a starting point for how to make this tea. We encourage you to play around with the tea quantity or steeping time to customize the brew for your taste.