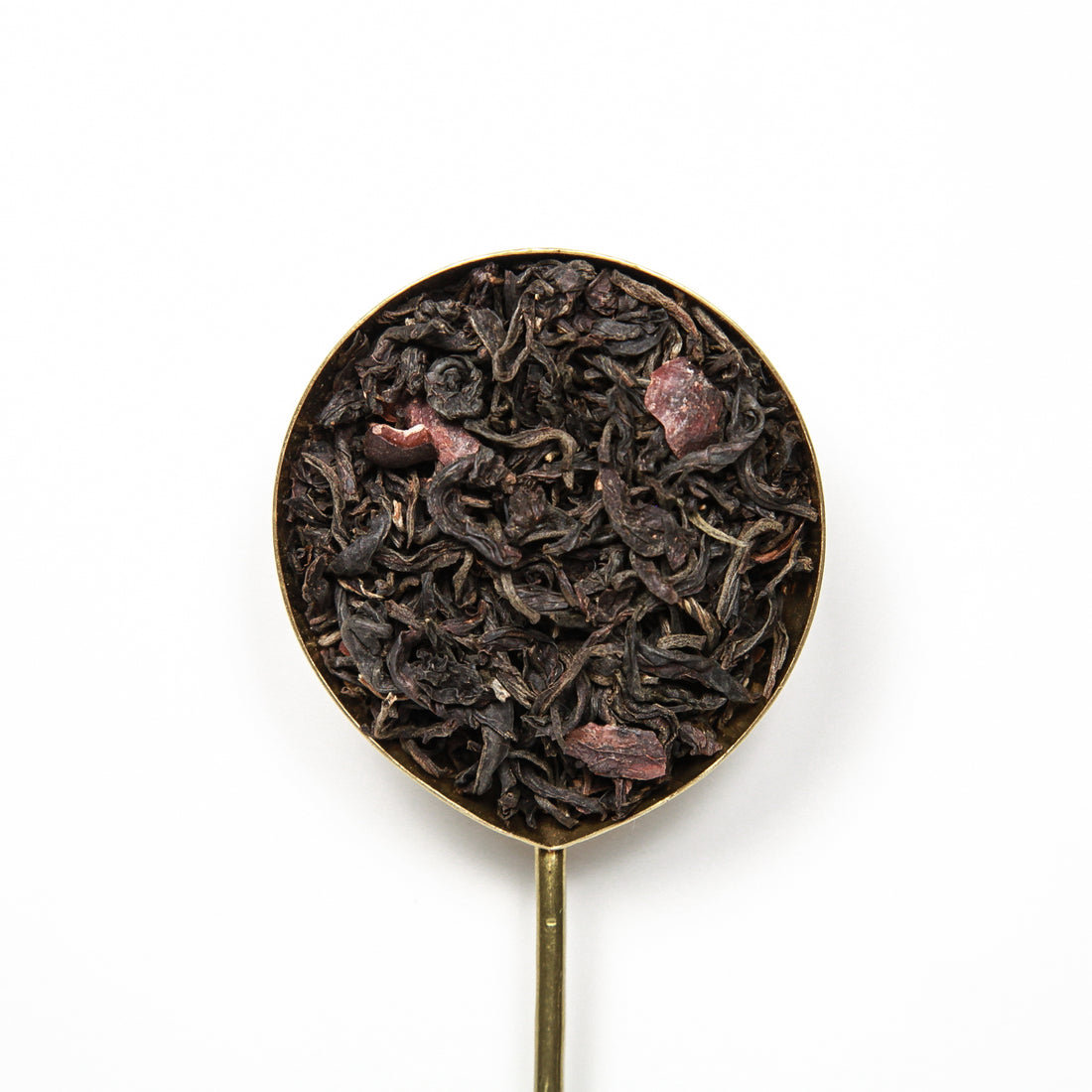 We are particularly proud of this blend because the makers were kind enough to involve us in part of its creation. A?very unique blend that possesses a refined dark chocolate character, sweetened by its natural notes of raw sugar. Black tea, cocao husks, cocao nibs.
This all organic, sustainably grown tea blend was produced by our friends at Bitaco Tea in Colombia, located 6000 ft high in the west Andes Mountains. Their plantation is a tiny tea garden nestled alongside a thriving, protected rain forest, the Bitaco Regional Forest Reserve. As the only orthodox tea producer in South America, they have dedicated themselves to not just produce high quality delicious tea that rivals some of the best in the world, they do so responsibly by protecting the natural habitat and supporting the rural community around them. Their tea is grown in rich, deep, young volcanic soils that naturally promote lush tea plant growth.
BREWING INSTRUCTIONS:
SCOOP | 3g or 1 heaping tsp per 8oz water
POUR | Boiling water over leaves
STEEP | 1.5 min
Steeping instructions are a starting point for how to make this tea. We encourage you to play around with the tea quantity or steeping time to customize the brew for your taste.