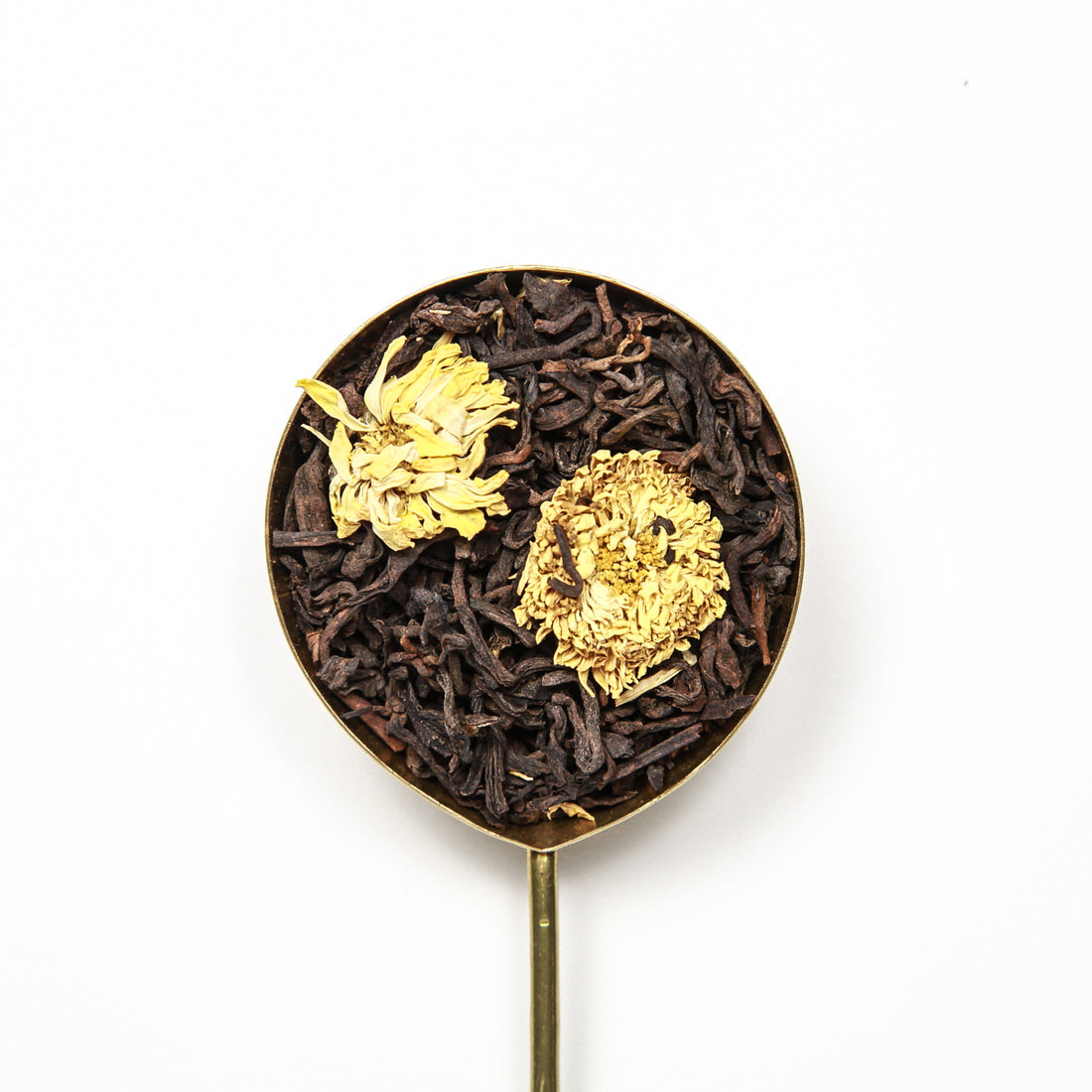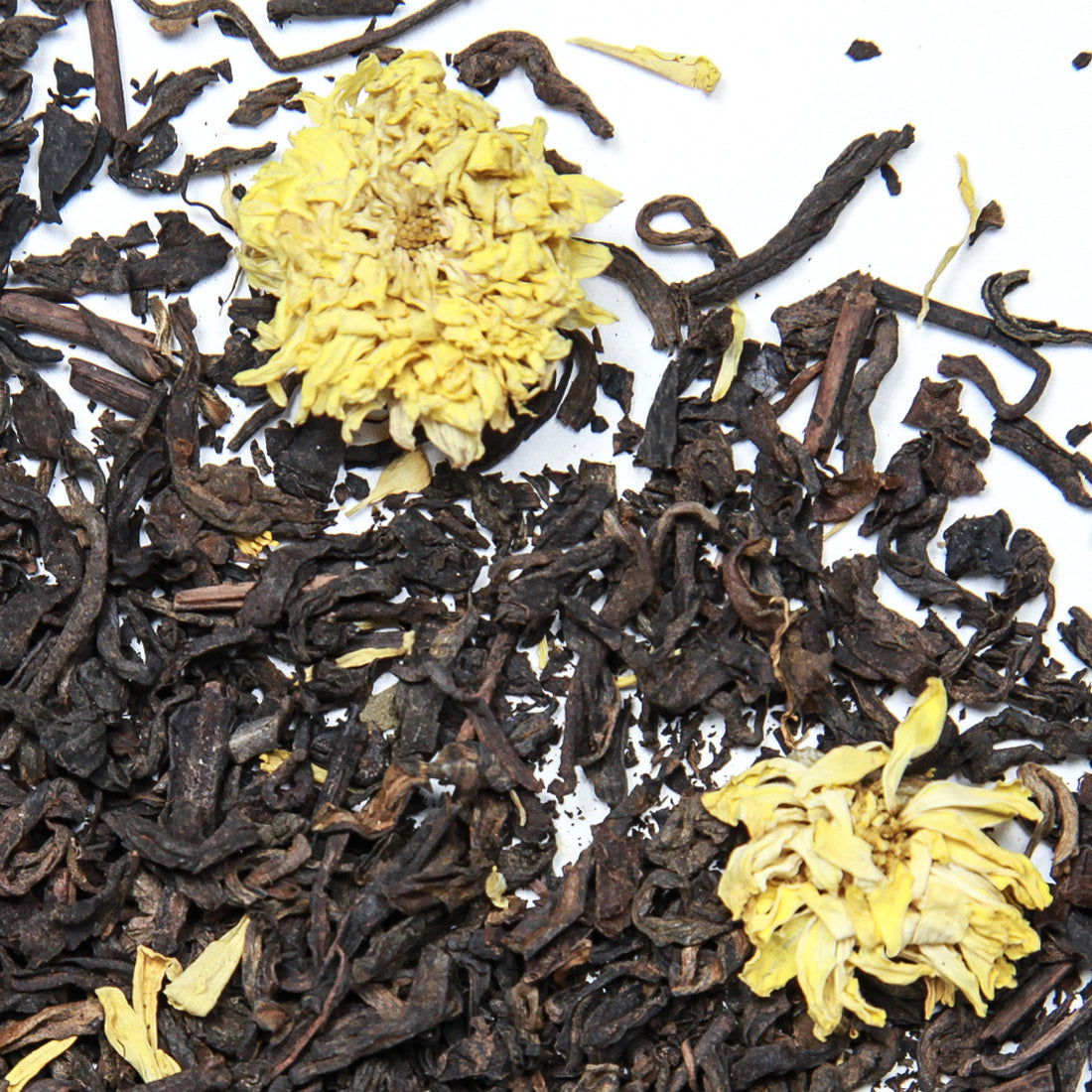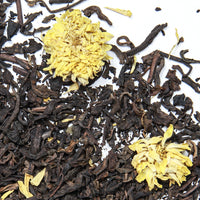 A perfect marriage between our 2012 Mangfei Puerh and our golden chrysanthemum blossoms. This is a high quality version of a popular blend that is commonly drunk in China for its benefit of cooling internal heat, according to Traditional Chinese Medicine. The sweetness of the Chrysanthemum pairs well with the earthiness of the puerh. A soothing tea that can be rebrewed several times. 
BREWING INSTRUCTIONS:
SCOOP | 3gms per 8oz water
POUR | Boiling water over leaves
RINSE | steep for 5 seconds and discard liquid to awaken leaves
POUR | Boiling water over leaves again
STEEP | 5-10 seconds for short gongfu style steeping or 3-5 minutes for a longer and more concentrated brew. Strain into fair cup/pitcher to share or enjoy alone
Rebrew several times to enjoy how the tea evolves with each additional steeping.
Steeping instructions are a starting point for how to make this tea. We encourage you to play around with the tea quantity or steeping time to customize the brew for your taste.