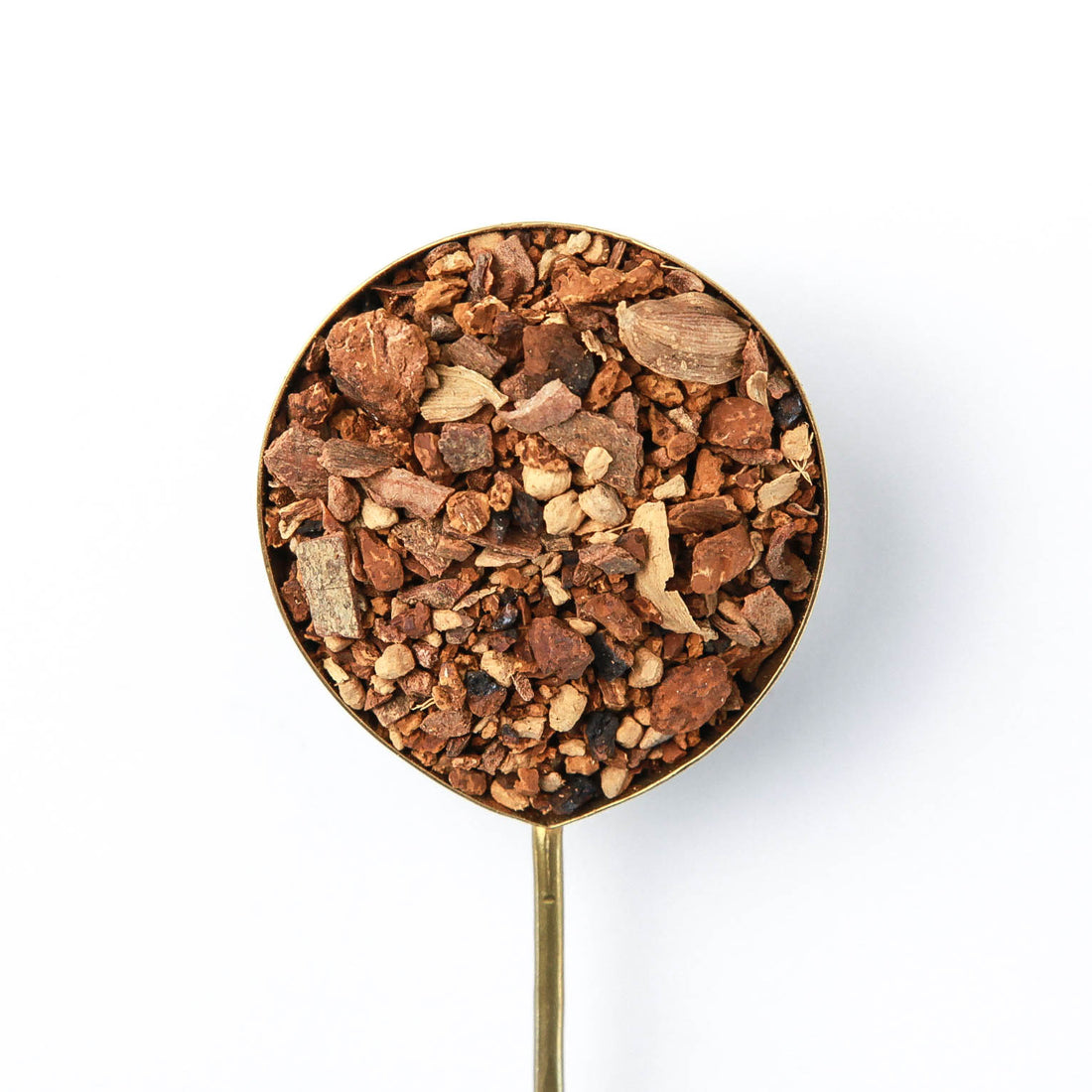 We created this hearty chai for the chai lover who is looking for an herbal chai that is both functional and delicious. Chaga root is known as a nutrient dense superfood that is packed with antioxidants. Known to improve immunity, chronic inflammation, and blood sugar and cholesterol levels. Chaga mushrooms, Ginger root, Cinnamon chips, green cardamom, sunroot **Tea Tip** The longer you brew this blend, the more you will be able to extract its benefits. We suggest at least 5-10 minutes.
BREWING INSTRUCTIONS:
SCOOP | 5g or 2 heaping tsp per 8oz water
POUR | Boiling water over leaves
STEEP | 5-10 min
Steeping instructions are a starting point for how to make this tea. We encourage you to play around with the tea quantity or steeping time to customize the brew for your taste.