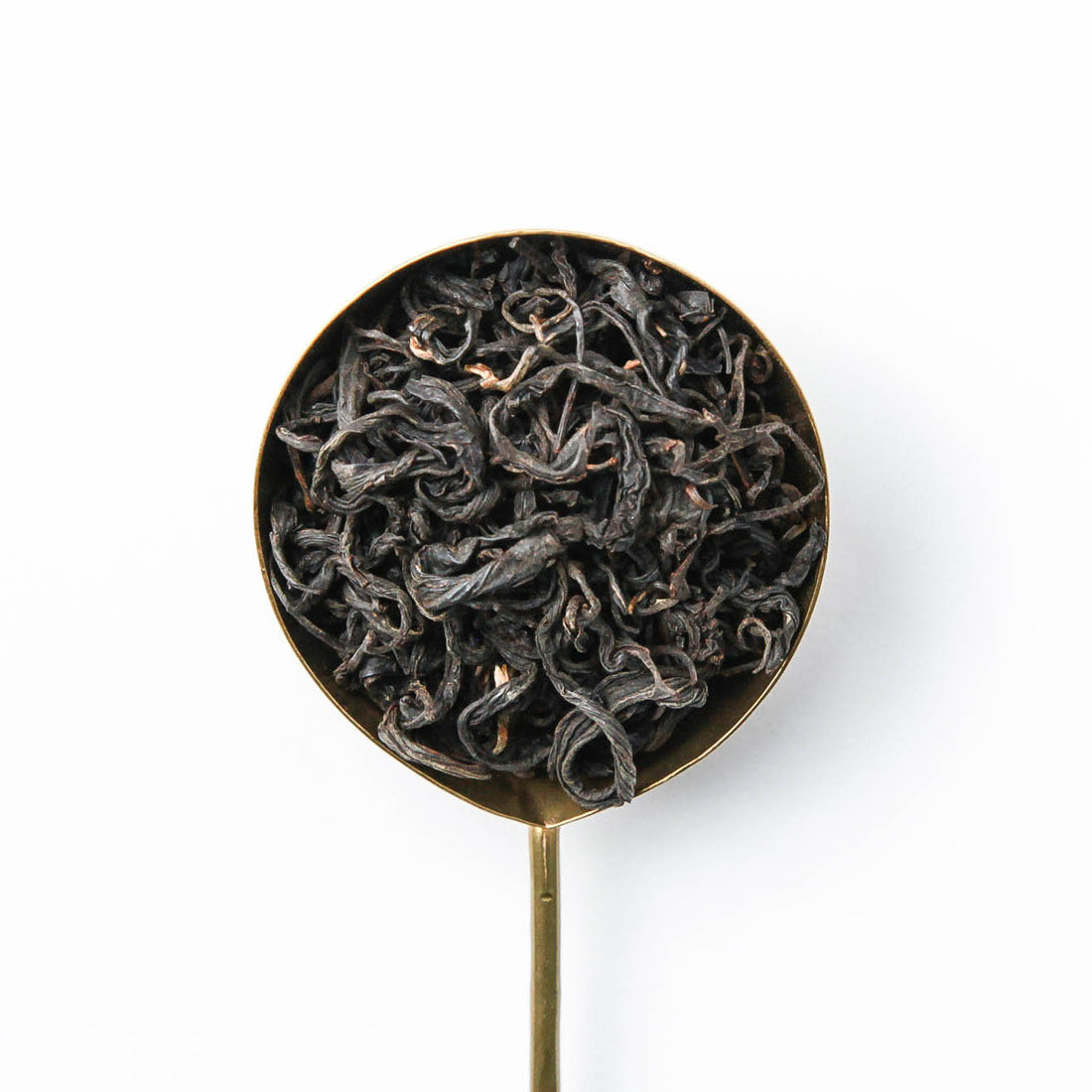 This special tea holds a special place in our hearts. It was created during owner and founder, Jeannie's most recent trip to India, in close collaboration with Tea Studio, an innovative Nilgiri tea producer. The Tea Studio is headed by one of the first female tea producers in India, Muskan Khanna, who leads an exclusively female team of tea makers, a rarity in any tea producing country. They source the raw leaf material from the small local farmers that surround them, paying many multiples above market price to not only support the farmers but to encourage quality of tea farming as well.
When conceiving this tea as an idea, Jeannie was inspired by the dark floral and sweet character of Taiwans Sun Moon Lake black teas. When she offered this idea to the Tea Studio during her visit, they took up the challenge and the Black Orchid was born. Unlike any Nilgiri, this tea is rich, and smooth with a weighty depth. The large natural leaf shape along with notes of prune and hints of wintergreen make this a familiar and welcome alternative for Sun Moon Lake tea lovers.
This tea is also fantastic iced! We recommend the Cold Brewing to get the best flavor. Learn more about Iced Tea brewing in our "How to Make Iced Video."
**Tea Tip** If you don't finish this tea right away, no worries! Certain teas have the ability to become even better with time. This tea is definitely one of them. Proper aging will make this tea increasingly smoother, sweeter and rounder in flavor.
BREWING INSTRUCTIONS:
SCOOP | 3g or 1 heaping tsp per 8oz water
POUR | Boiling water over leaves
STEEP | 1.5 min
Steeping instructions are a starting point for how to make this tea. We encourage you to play around with the tea quantity or steeping time to customize the brew for your taste.